Regular price
Sale price
$10.00 USD
Unit price
per
Sale
Sold out
Are you sick of waxed hockey laces being too long for aggressive skates? You shouldn't have to cut your brand new laces or tie them around your cuff. The Laced Waxed Laces solve that problem.
The Stealth design features the words "LACED LACES" printed on both sides of the lace in a glossy ink, only noticeable when light is reflecting off of it. Secretly helping you lace all your tricks.
Better Size Options
Available in 3 sizes, tailored to fit all aggressive skates.
53 inch size fits small skates like Roces & Them skates.
62 inch size fits most skates from USD Aeons to Mesmer Thrones
84 inch size is for anyone wanting an extra-long lace to wrap around their cuff etc.
List of all compatible skates can be found here

High Performance and Strong
Made from durable polyester, coated with the perfect amount of wax to help them stay tight and make them even stronger.
Molded Tips
Tips are heat molded so you won't have any plastic ends peeling off and any fraying can be easily fixed with a lighter. These are the perfect laces for any aggressive skater.
Available at Skate Shops! 
United States - Oak City Inline Skate Shop
United Kingdom - Loco Skate Shop
Netherlands - Thisissoul Skate Shop
Australia - Rampant Skate Shop
New Zealand - Shred City Skate Shop
Available in 3 sizes(53inch/134cm, 62inch/157cm & 84inch/213cm)
1cm width
Molded tips
White, waxed, polyester laces with "LACED LACES" Printed on both sides in white
Paraffin based wax is used on the laces
Packaged in a branded paper wrap
Made for aggressive skates in China
Profits support Brandon Drummond's channel
Share
View full details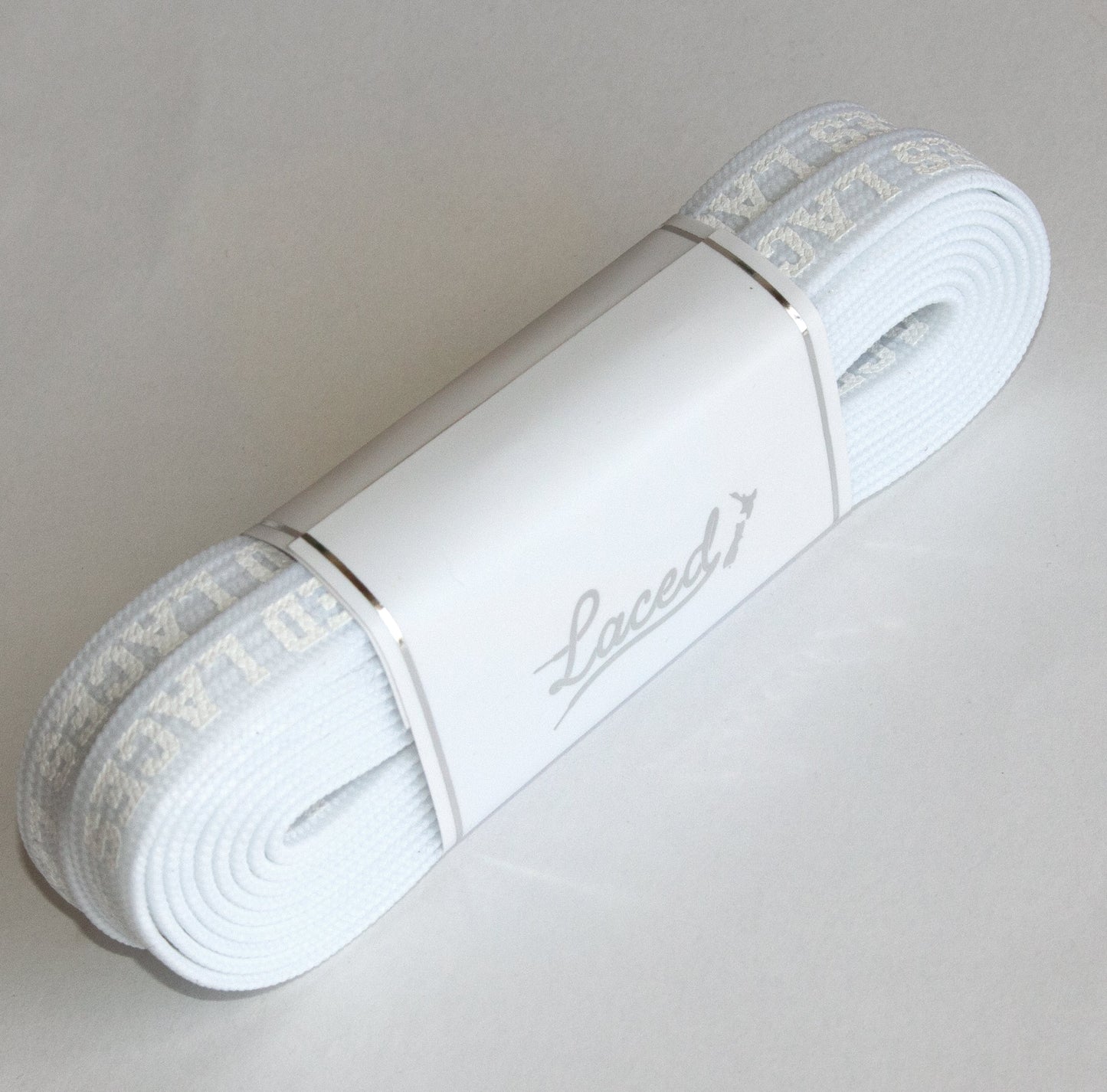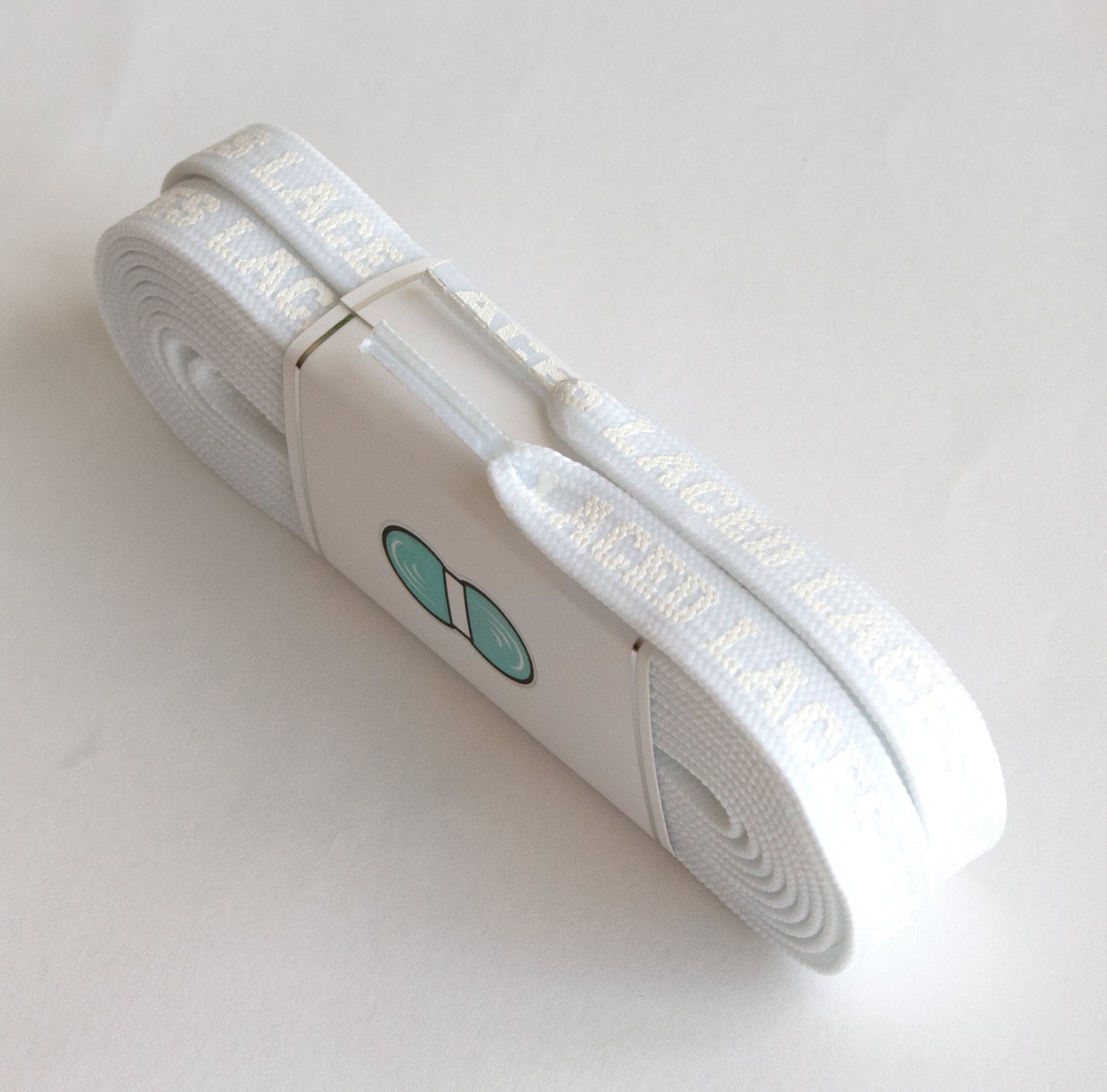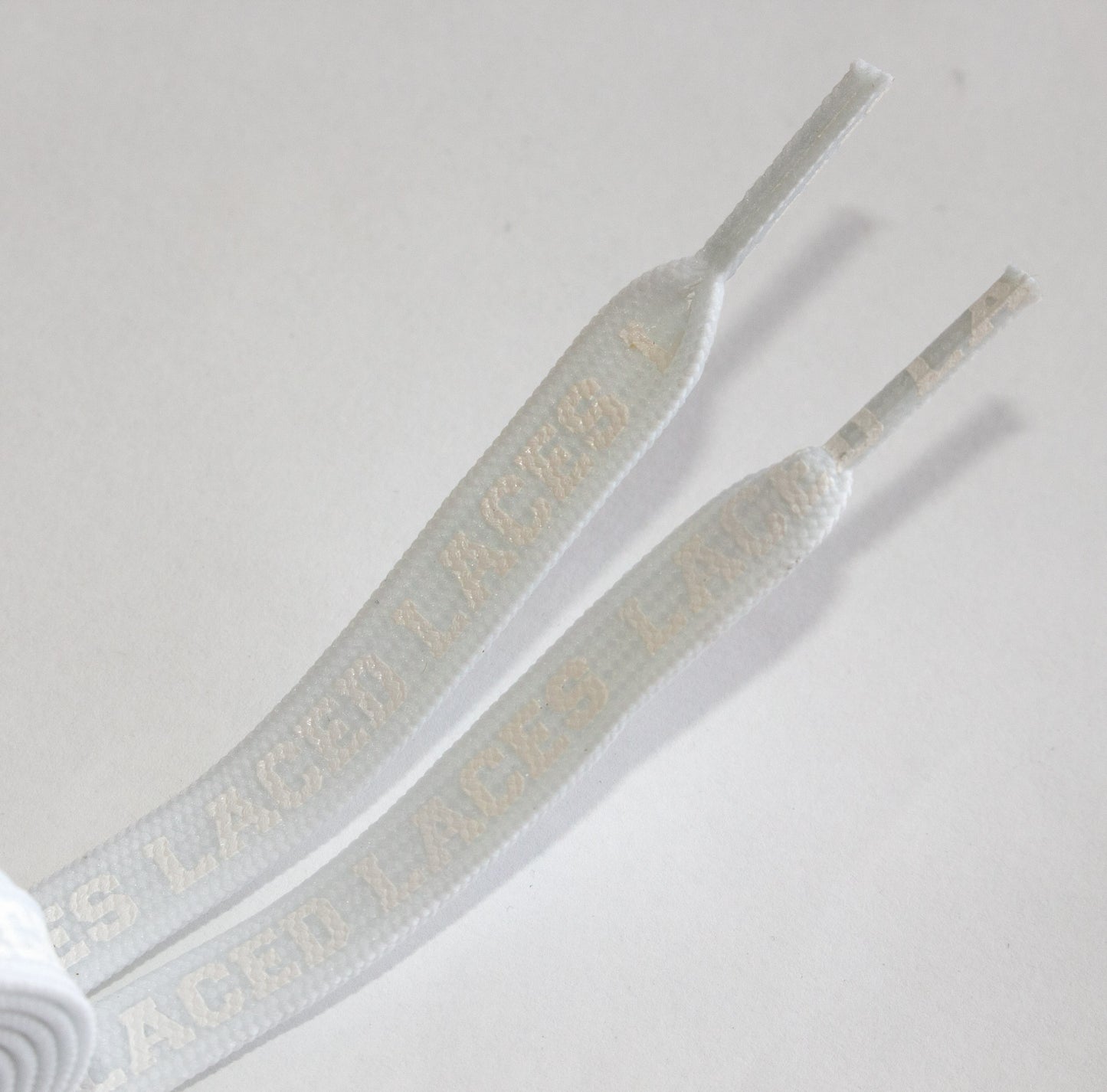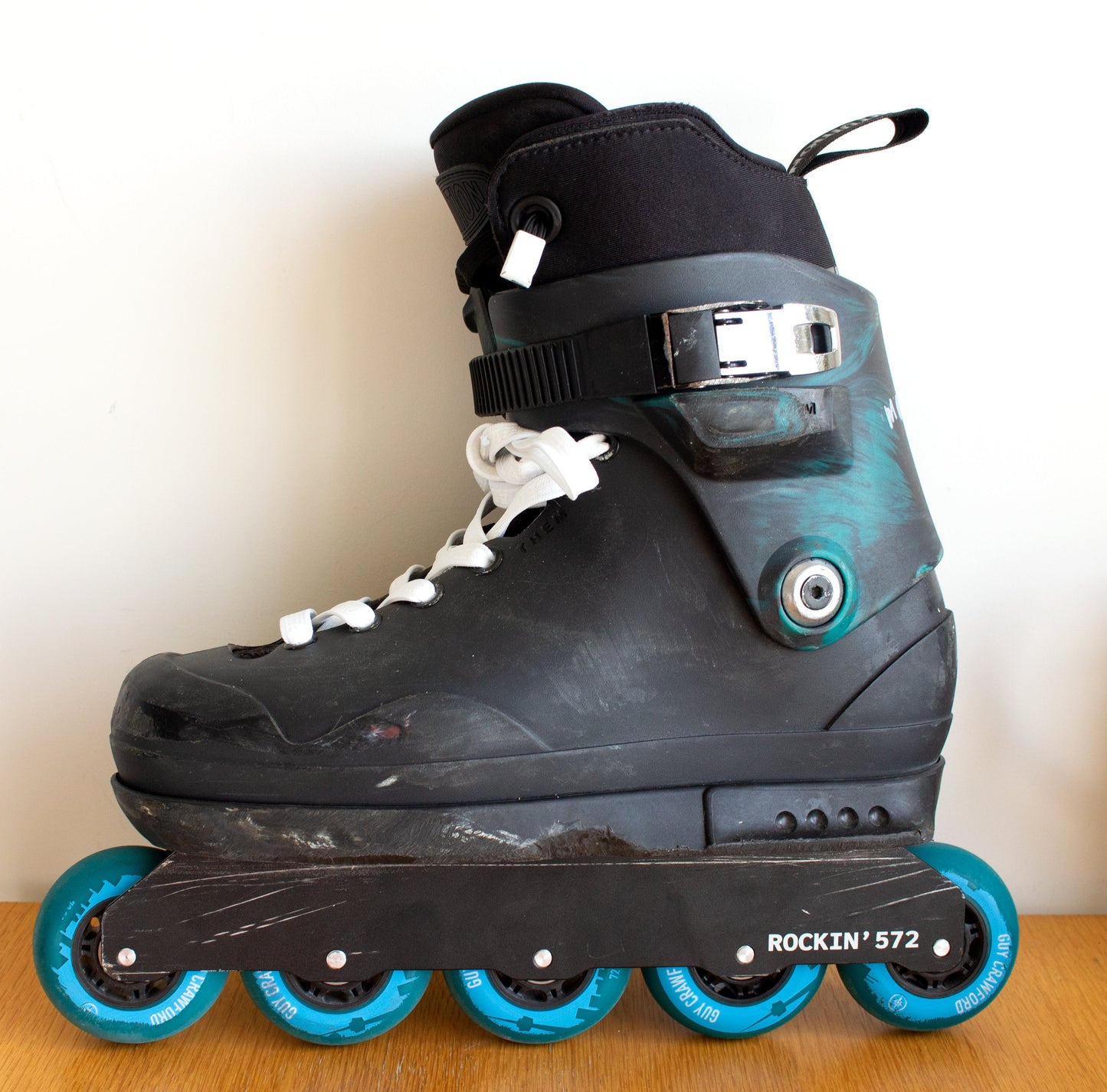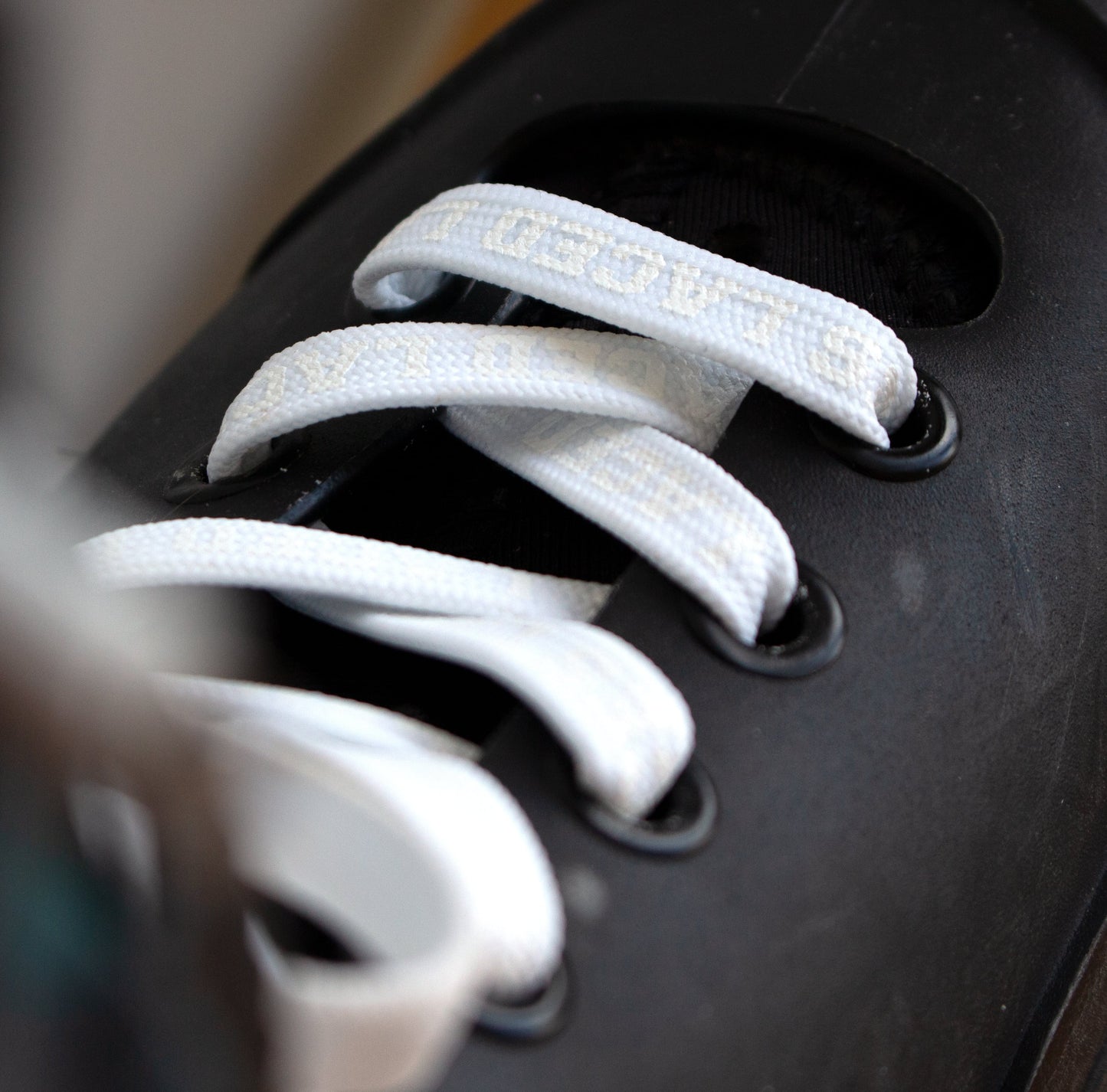 Looking for something else?